---
40 Miles in 40 Days Challenge!

Join us as we kick off the New Year by running 40 Miles in 40 Days to Celebrate Forty years of providing support to people with Autism!

Click here to join!

---

SCFU is Turning Fore-Tee!

Join us at the Rye Golf Club on Monday, August 15, 2016 to help us celebrate 40 years of providing supports and services to people with Autism! Sponsorship and event information is available by

clicking here!
---
​Stars of Orange Is the New Black and the Other Woman to Visit Bronx-Based Nonprofit That Supports People With Autism
Special Citizens a New York City nonprofit organization that has been supporting adults and children with Autism for over forty years, will host two guests in the film industry Berto Colon and Victor Cruz at our Bronx location. This visit will take place on Wednesday, December 9, 2015 at Noon.

Colon is a Puerto Rican actor whose film career has spanned over 10 years. He is known for films such as "Two Night Stand" and "Grand Theft Auto." He has also had roles on television shows such as "Orange Is The New Black," "One Life to Live," "As The World Turns," and "All My Children".

Cruz, a Virginia native who was raised in the South Bronx, is an actor and producer, known for films such as "The Other Woman," "Side Effects," and "The Taking of Pelham 123." He recently directed and acted in a film titled "The Stockroom," which began screening in November 2015.

"We are honored to have Berto Colon and Victor Cruz visit our programs in the Bronx. It is the support of actors like these fine men that helps us to promote the important work we are doing on a daily basis to assist adults and children with Autism. We are grateful for their support, " says, Jessica Zufall, Ph.D., Chief Executive Officer.

During this visit, our guest will receive a tour of our facility, meet and greet the staff and men and women we support along with having lunch.

"Personally it is important to give back in any way I can. Life has so many challenges for us so I can only imagine the challenges when families are faced with Autism," said Colon
---
---
Our CEO Celebrates 3 Years with SCFU!
Dear Family, Friends and Advocates,
Change is constant. Change is necessary. We all know the adage that the only thing we can count on in life is change. If we don't change, we don't grow. 2015 has seen many changes here at Special Citizens. Some people resist change, I embrace it and I hope the rest of you will too.
Over the past year, SCFU has experienced incredible opportunities to support adults, children and families with Autism throughout New York. Some of the highlights of the year include the following:
Launched the Therapeutic Outreach Uniting Community Health (TOUCH) website - NY's First Direct Access Application for people with disabilities, families, advocates and professionals.
Continued to embrace Person-Centered Planning with our Council on Quality and Leadership Ambassador Group.
Continued to have deficiency-free program audits from OPWDD.
Held the 9th Annual Kristen Bednar Memorial Surf Camp for Children with Autism supporting over 100 children with Autism in Westhampton.
Opened a new group home in the Bronx to support four men from the Brooklyn Developmental Center.
We successfully converted our first group home in Cortlandt Manor from an Intermediate Care Facility to an Individual Residential Alternative.
Enriched our already robust social media presence by launching the#AskmeaboutAutism and #SingforAutism campaigns, creating our own YouTube channel and joining Instagram.
Launched our first ever Self Advocacy Group and officers were elected.
Were awarded part of OPWDD's initiative to move people out of the Bernard Fineson Developmental Center in Queens into group homes in the community.
Were approved to open our first Medically Frail group home for four men in the Bronx.
Created the Inclusive Housing Model that will have two people without disabilities residing in a home with two women with Autism we support in an apartment setting.
Hosted the first annual Autism Sings Concert in Yonkers.
Created our parent Newsletter, The Scoop.
Increased our profile with radio spots to support World Autism Acceptance Month and Day.
While I could not be more proud of this impressive list of achievements, what impresses me most is the short, but critical list of things that aren't new, but are the things we do every day, year in and year out, which is to
continue to provide optimal service delivery, that is embedded with choices, for the men and women we support so they can self-direct the course of their lives.
Fear not, while expansion and development continue to be a goal of ours; it does not mean our focus has at any point drifted from our mission. Expanding will not impact the care we currently provide to the men and women we support. With each step forward, we carefully consider our resources and what additional endeavors we can undertake.
I continue to find inspiration in the faces of the men and women we support and am buoyed by the tremendous team of people that are surrounding me on a daily basis. When SCFU was founded almost forty years ago, it was a pioneering agency and I intend to continue that pioneering spirit as we move forward, embracing change, growing, adapting and flourishing.
Regards,
Jessica Zufall-Guberman, Ph.D.
Chief Executive Officer
​
---
---
Subscribe to our YouTube Channel- #AskmeaboutAutism!
---
Donate to SCFU Today!
---
Sing for Autism Challenge!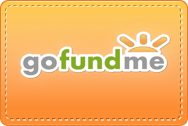 ---
TOUCH in Times Square!
TOUCH has the opportunity to advertise in the middle of Times Square on top of the Revlon Building! Check out what you will see when you look up!
---